Hi everyone, my name is Judith of Just Jude Designs and it's my turn this month to tell you a little about myself as one of the 2017 Finish-A-Long hosts.
I was born in Northern Ireland, and apart from 7 years living in England, I have lived here all my life. I currently live 5 minutes away from where the famous RMS Titanic was built in Belfast 1911.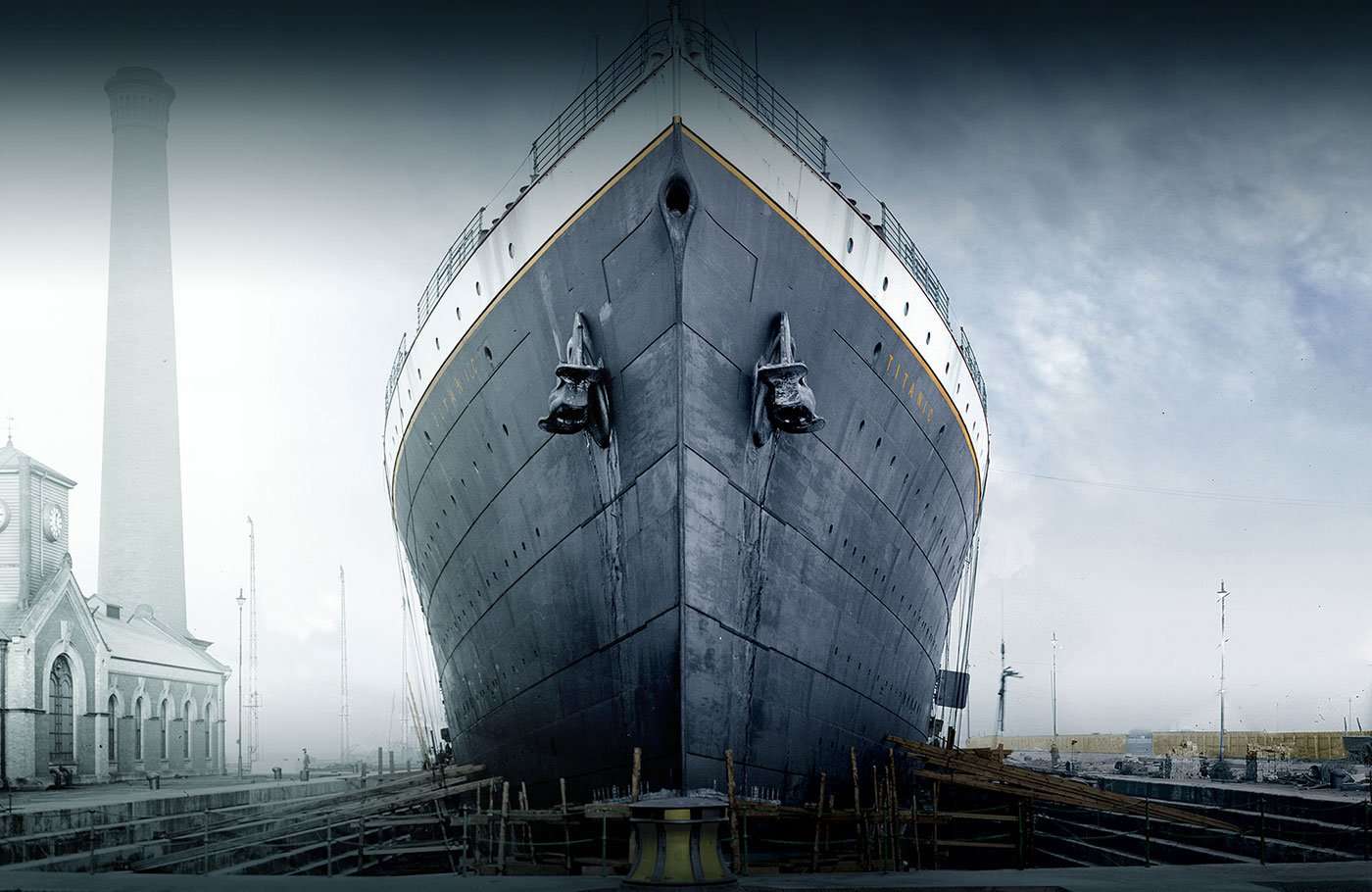 I started sewing when I inherited my Nanny Maud's singer treadle sewing machine at the age of 11. I had already been crocheting clothes for my dolls from the age of 9, but now I could sew them blankets too!
When I started high school (11) I took Needlework. On my first day, I walked into the Needlework room and saw it was filled with electric sewing machines, but tucked away in the corner was a Singer Treadle machine! I pleaded with the teacher to let me use it, and then spent the next 3 years making garments on it! The start of my happy place!
I continued sewing on my Singer Treadle, teaching myself naive patchwork from recycled clothes, curtains and scraps. (I still love working with recycled textiles today!) I made my first little quilt, a pram quilt, when I was pregnant with my first daughter (1995).
2 days before my 3rd daughter was born, I turned 30, and my family bought me my first electric sewing machine. I'd been sewing for 20 years and had never used an electric machine! I fell in love with my Brother machine, and then upgraded to a Pfaff Quilt Expression a few years later, which I still use today.
When my youngest daughter started school, I went 'back to school' myself, studying City & Guilds Textile and Design. I thought it was time I learned how to sew and quilt properly! My motivation for taking this 2 year course was therapeutic, a kind of 'play therapy', recommended by my counsellor to overcome depression. It worked!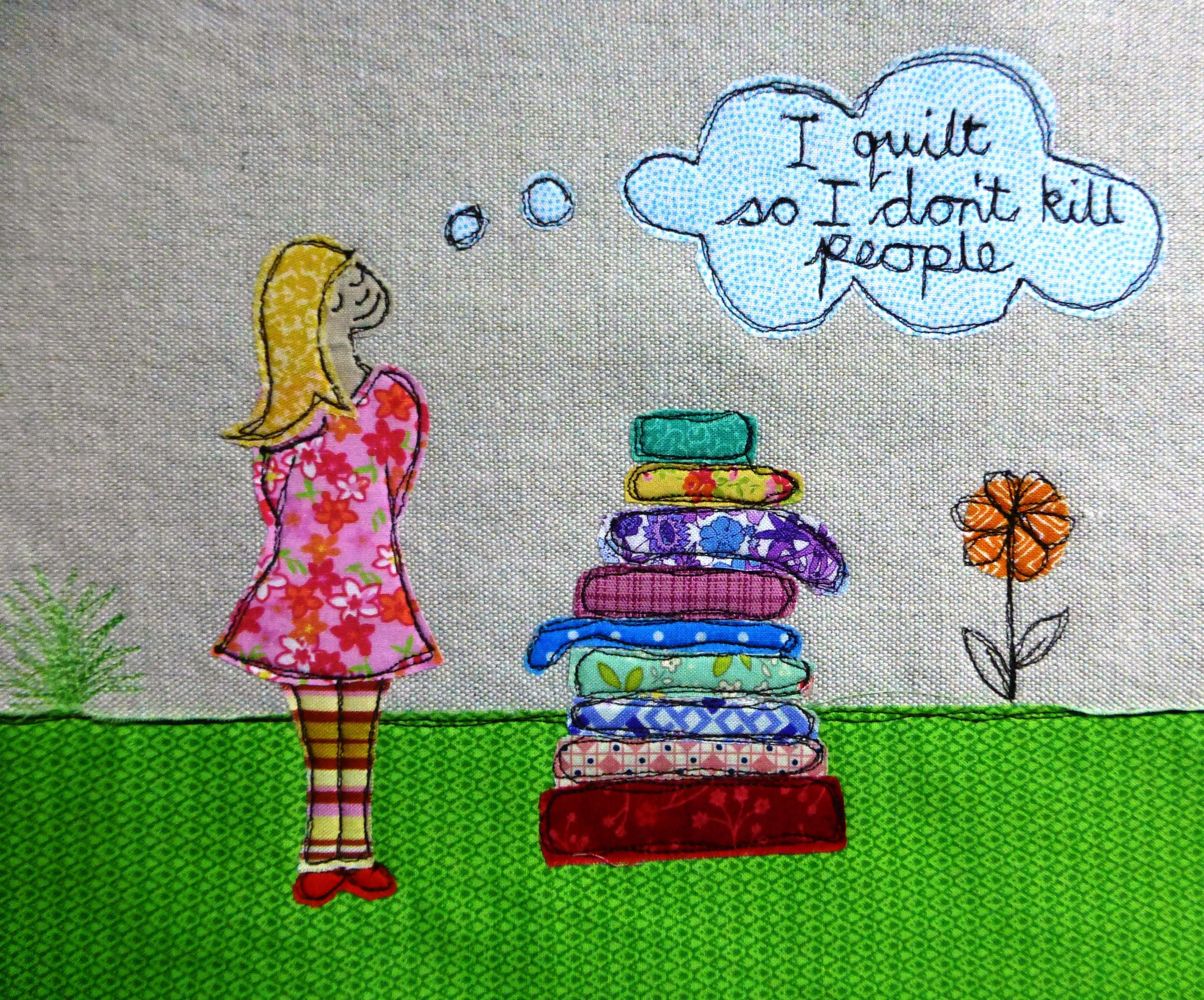 I finished and passed my course and was invited to teach patchwork to a group of women with mental health issues at a local community centre. I didn't even know how to teach patchwork, but I overcame my nerves and quickly started on a new passion for teaching and inspiring others to love patchwork too.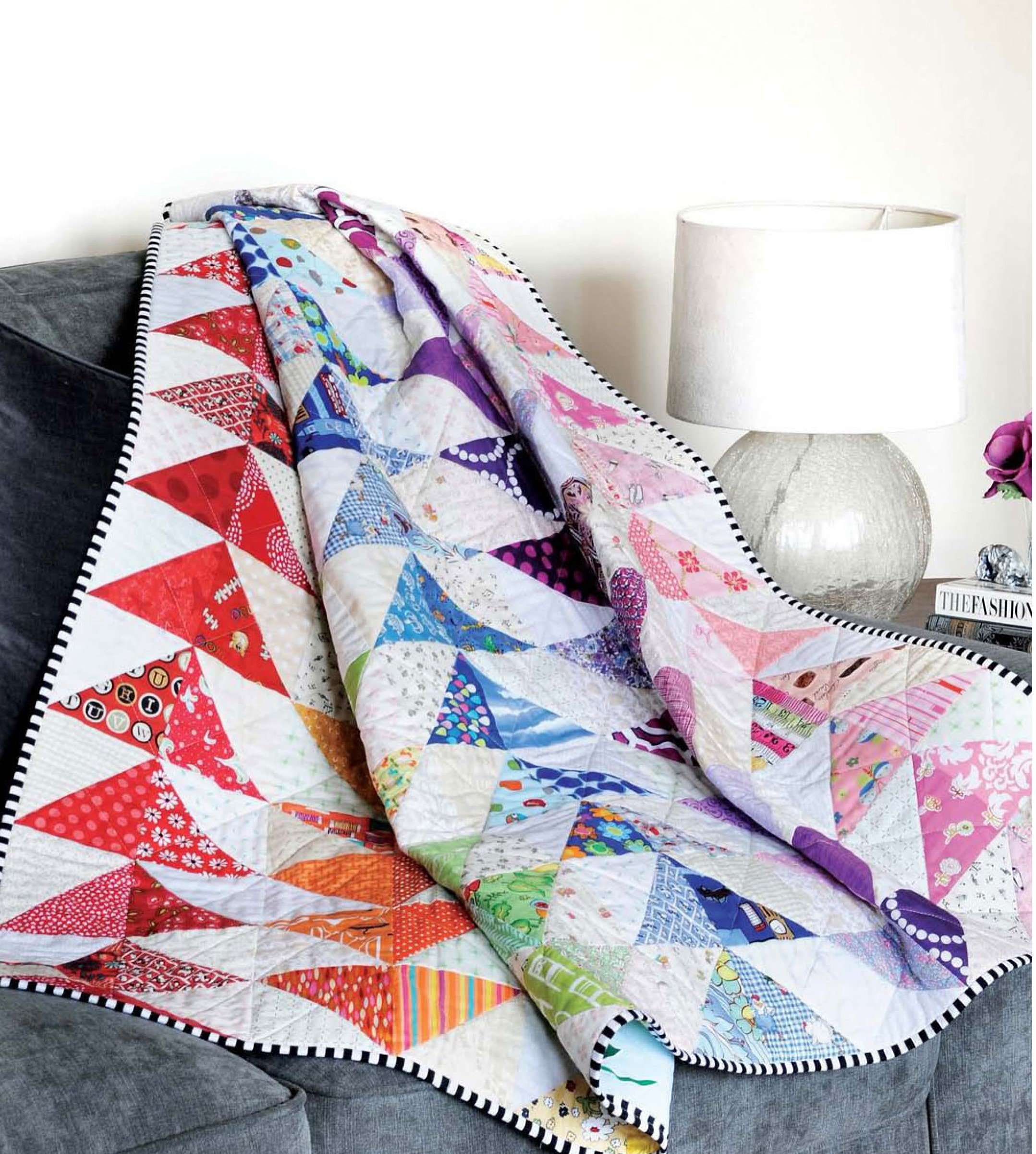 For 2 years I taught women suffering from a wide range of mental health problems and saw first hand the therapeutic benefits they experienced after only a few short weeks of sewing. One lady in particular, old before her time, stooped with low self worth and heavily reliant on a walking stick, made her first patchwork cushion and within 6 weeks was coming to class without her stick and walking tall!! Like many others, learning a new skill within a caring community, and having something to show and be proud of, elevated her self-esteem and ignited hope and positivity in many areas of her life.
Over the past 10 years I have continued teaching in different venues, running my own programme of classes and also teaching for others. I also design quilts, cushions and bags for a number of UK based quilting magazines, and sell my patterns via my website, Etsy and Craftsy.
As a sole trader it is important for me to connect with other creatives, both professionally and personally. Being part of the quilting blogging community for the past 6 and a half years has been a hugely positive and affirming experience for me, and it has been my privilege to be a part of many bees, swaps and charity groups.
Brit Bee 2012
If you have made it this far, thank you! Thank you for taking the time to read this and being part of Finish-A-Long 2017.
​

​