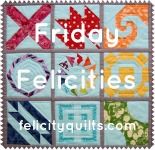 She's a big source of joy in my life in general, but my sweetpea G has achieved Friday Felicity status once again with her self-designed "Flower Fairy" costume for this Halloween.
Gotta love the pose
This isn't the dress I got for her at Value Village when she was going to dress up as a Princess Fairy. That costume idea was *so* early October. Nope, she chose Flower Fairy. A Flower Fairy wears a dress with flowers. And agrees to a long-sleeved shirt and tights because it was rather wet out.
A Flower Fairy also has a tulip painted on one cheek and a bird on the other (hard to see here). Also, a tiara with a plush flower stuck in it. I love how creative and imaginitive she is, I really do.