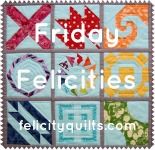 Well, not only did I help Kristie find *the* most "Kristie" boots ever (I have a gift - I really should be a personal shopper), I managed to find not one but TWO pairs of shoes for myself! Each was the "last pair" of that style - that never happens to me because my size is very common. So: win! But wait - it gets better. They were both on sale for half price. Double win!
I guess you want to see them, eh? OKAY!
Behold, the funky black mid-height heels that are insanely comfy with leather soft as buttah:
And some cheerful green mary jane flats:
Funny story about those green ones. On the day I wore them for the first time, I had a small mishap on my way home from work. The mishap being that I forgot the tote bag that held the shoes as well as my umbrella, lunch containers and the security pass for my office building on the bus. Yeah. I was reading my book and when it came time to get up and off the bus, I did so but left my tote bag behind. Imagine my chagrin when I clued in on my walk home from the bus stop. Truly, the loss of the shoes was the most tragic part. Only worn once!
But the story has a felicitous ending (see what I did there? I'm still on topic!). I filled in the online Lost & Found form on the transit website and would you believe that I got a call THE NEXT DAY saying my bag was at the Lost & Found office just one train stop away from my office? True story. The bag must have been turned in to the bus driver who sent it along to Lost & Found. So my pretties made it back home safe and sound.
What's your felicity this week?